What do a mortified half-naked couple, DNA tests, the Baby Box and the Ritz Carlton have in common? Stick around and find out in this altogether serious and simultaneously hilarious diatribe of my everyday life. Who needs Netflix when you've got this conglomeration of merriment?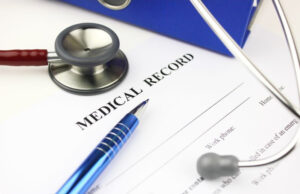 Adoptees face challenges in life that many people who are not adopted are unaware of. One of those is navigating our medical history. It is customary for patients to complete a plethora of forms every time they go to the doctor, a majority of it being a request for medical history. For the first twenty-seven years of my life, I had to write, "I have no idea. I'm adopted" at the top of my family medical history forms. With a whistful look, my doctors would usually say things like,"Well, that's okay…we'll just do the best we can." What else could they say?
When I was in my thirties, one of my doctors suggested taking some DNA-related tests to check for things like the BRCA gene. For some peace of mind, I agreed to do it and swallowed hard when I realized that the testing would be approximately $2,000 for all of the tests combined although they still didn't cover everything genetically. We really didn't have a few thousand dollars to spend on DNA testing to find out what might run in my family that I didn't know about, but I was so desperate for insight on these issues that I went ahead with the tests.
I took the tests and was relieved that nothing alarming was discovered. Nevertheless, I suffered health anxiety over the years, with all the unknowns. A few years ago, the book, Overcoming Health Anxiety: Letting Go of Your Fear of Illness by Katherine Owens and Martin M. Antony, helped me work through some of my fears and things got better.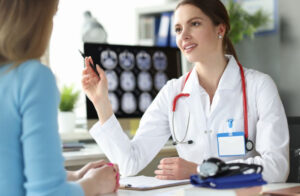 I have had conversations with people who are ignorant about adoptee life who claim that dealing with unknown medical history is not an issue for adoptees because a biological mother discloses all the medical history before she relinquishes her child for adoption. With this, the adoptee can know what to be mindful of, concerning hereditary health conditions. Here's a question for you: How many health problems did you have at 16? At 18? At 20? Even at 25? I had almost none. The majority of people seem to do alright with their health until middle age hits them. Mid-life tends to hit you like a ton of bricks health-wise, especially if you aren't in shape. So, it does almost no good for a mother to disclose her current information when she relinquishes a child because she probably has few health issues. My mother had absolutely no health issues to speak of when she gave birth to me. Additionally, both of her parents were still alive and neither had the diseases that took their lives, at the time of my birth and relinquishment. So, there was no reporting of any of that, in my file.
I was totally in the dark about my maternal health history until I reunited with my biological mother at 27 years old. Thankfully, I am able to finally learn the paternal side of my health history since I met Gus, my biological father, in May of 2022. He passed away in December. I'm still figuring out the medical things I need to be mindful of.
For a while now, I have had some symptoms that were worrisome. I needed to make an appointment with my primary doctor but for the previous seven months I had been consumed with Gus — first meeting him, then working on bringing him home, and then being his caregiver. I don't regret that I was solely focused on him, AT ALL. So, once I had a moment to do so, I made a doctor's appointment to talk to her about my symptoms. The first thing she said is that all of it could be caused by stress. But, she also agreed that a few of the symptoms happened to be ones that are associated with the cancer that killed my mother, and also her father. (liver and bile duct cancer.) I was trying not to freak out. One of the symptoms is that I have been hurting on my right-hand side under my rib cage and at times it hurts in the same area on my back. I have been pursuing answers on this particular symptom for the last few years, and after blood work and ultrasounds, the results were inconclusive. I couldn't imagine it was all from stress. There had to be something more.
Back in January, with my symptoms worsening, my primary care doctor agreed this was troublesome and said, "Let's do a CAT Scan and investigate what's happening on a deeper level." I was hoping the CAT Scan could get to the bottom of not only my more recent symptoms but also the pain on my right side that has been there for so long.
We scheduled the test with the radiologist and the most stressful thing for me in the moment was that I only had ONE DAY out of the whole month open to do the CAT Scan. After literally banging my fist on the steering wheel on my way out of the doctor's office parking lot, saying,"WHY DO I ALLOW MYSELF TO GET SO OVERSCHEDULED WITH NO MARGIN?!!" I decided my calendar needed an intervention. This is a whole 'nother subject for another post.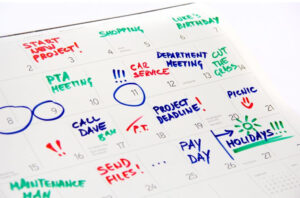 I accepted that the test would have to be on the one morning of the one and only day of the month that I had open. Unfortunately, it was the morning after AG Trust board meetings in Miami. I am on the board of AG trust and there are meetings we have that are customarily held at the Ritz Carlton in whatever city we are meeting in. I was super bummed that instead of staying the whole time, I'd have to leave a bit early after a late dinner on the final evening, get home in the middle of the night, and wake up at the crack of dawn to take the test. But, it was what I needed to do for my health.
Larry is not a board member but usually accompanies me to the meetings so we can enjoy the room and the travel together. We headed to Miami, arrived at the Ritz and received our room keys from the front desk. We went upstairs to our room and Larry slid the room key through the slot and I pushed the door open, only to find a man standing literally two feet in front of me in his underwear! Yes, that was ALL the man had on, was a pair of underwear, and little tight ones at that. You just can't un-see some things, unfortunately. (Sigh.)The man shouted and went to slam the door shut while his girlfriend or wife who was also half naked on the bed, screamed over this unfolding debacle. Yes. I. Am. Serious.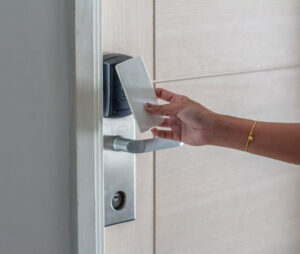 Larry and I were disconcerted to say the least. It's funny now, but it was awful in the moment. (Does this qualify as trauma?)
After profusely apologizing and explaining through the closed door that we were given a key to the same room by accident, we went back downstairs while I discreetly told the employee at the front desk what had happened. He was mortified. "We're going to make this up to you…" he said. And wow, did they ever! After getting our new room keys and heading back upstairs, we opened the door of our newly-assigned palatial suite with two large balconies, a living room and dining room, a bedroom and bath that was absolutely exquisite. It was over-the-top. We could have had 100 friends over for a party, but we were super glad to have it to ourselves! I was proverbially kicking myself that we could only stay one night. I thought of cancelling my test, but the symptoms were getting worse, and again — I only had ONE DAY available to take the test. Soon, a scrumptious fruit and beverage basket arrived at our room in another attempt to make up for the colossal error at the front desk. I'm sure they made it up to the half-naked and screaming couple, as well. Hopefully they got a Penthouse suite and room service for free, for what they endured by us raining on their semi-private parade.
The next evening after a delicious dinner and conversation with friends in Miami, we got on the road and headed back to Tampa. We pulled in the driveway at 2 in the morning. I was utterly exhausted, having gotten only got four hours of sleep before I had to wake up and commence drinking the two huge bottles of chalk-like liquid in preparation for the CAT Scan. Upon drinking the disgusting concoction, I ran my bathwater, easing down into the tub to soak a bit before I had to get out and get dressed to head over to take the test. At 7:30 AM, my cell phone rang while I was still in the tub and I wondered who it could be at that hour. The caller I.D. said, "Florida Medical Clinic Radiology." My heart sunk. What was happening?! I answered and a young man said, "Mrs. Shrodes, this is Duane from Florida Medical Clinic Radiology and I'm calling to let you know all of our systems are down and you will not be able to come in for your test today."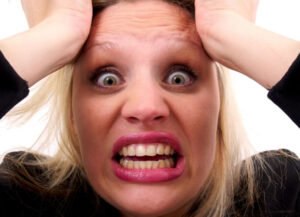 "WHAT?! "Are you serious right now? I just left an amazing suite at the Ritz Carlton in Miami when I didn't have to!! I drove half the night to get back to Tampa! I just drank the containers of the disgusting brew for this test and now you're telling me I can't come take the test? Do you realize this is the ONE DAY, the ONLY day I had this month to do this?! I don't have another day to take this test! This is just unacceptable!"
Duane copiously apologized, saying that he knew how frustrating this was, but there was no way around it.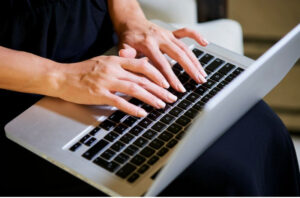 I got out of the tub, dried off, and proceeded to do something to feel in control. I Googled "Florida Medical Clinic CEO" and commenced emailing Joe Delatorre, the CEO of Florida Medical Clinic and told him how upset I was. One of my young adult children said, "Mom…did you seriously just do that? It's a little crazy, Mom. You can be extra sometimes…"
I don't know.
It is crazy?
Am I that "extra"?
Isn't it a little EXTRA to have to drink two bottles of chalk for nothing?!!!
Why am I the one who is labeled extra when I just had to needlessly drink TWO (count 'em TWO) bottles of chalk? Clearly this is mislabeling of outrageous proportions.
Larry said, "What good to you think emailing the CEO will do, Deanna?"
"Well, I'm just doing Matthew 18."
"Matthew 18? How do you get Matthew 18 out of this?" he said.
"You know, if you have a problem go directly to the person you have a problem with. Right now that person is Joe Delatorre. He runs the company, so the buck stops with him. His computers are down and he needs to take responsibility for this catastrophe, and get his I.T. Department in order before any more people have to needlessly drink bottles of chalk and have even less margin in their lives."
"Ummmm…I'm not sure this is a Matthew 18" thing Larry said.
"Well, it's my current interpretation of Matthew 18."
I wrote to Joe and told him this was a terrible, horrible, no good, very bad day.
I was impressed because he wrote me back immediately. He was apologetic and not condescending in the least, and said he would connect me with his director to get my appointment rescheduled asap. His gracious response won my confidence back. I am still a FMC fan, just as I was before this calamity took place.
I drove over to FMC Radiology the same day all of this happened to talk to Duane in person and apologize for my reaction on the phone. I believed my response to his phone call was a little extra and warranted an apology. He was understanding.
So, Joe the CEO came through for me and quickly responded to reschedule my appointment for the test. The day it was done, I asked for a disk of my scan, and met up with Pastor Linda for lunch and handed it over to her. She went home and passed it to her husband, Dr. Don, who is a radiologist (actually vice chair of radiology) at Moffett Cancer Center. He read the scan for me that day so I wouldn't have to wait for my doctor's results which would have taken several more days and created more anxiety. I didn't ask Dr. Don for this favor, by the way. I'm not that extra. Pastor Linda graciously voluntold him for the ministry of early Cat Scan readings.
When Dr. Don called, he was emotional, which he is usually not. Pastor Linda attributed this to the fact that I mean a lot to him. The feeling is mutual. He was relieved to tell me that I do not have cancer. I am going to be just fine. But he did inform me of something I had no idea of until this scan was taken. And if I didn't have a CAT Scan, we may have never found this out, since it's been going on for YEARS and nobody has found it until now. "You have kidney stones in your right kidney," he said.
Mystery solved! This is what has what has been causing my pain, for a long time. My doctor called a few days later with that same report and said, "We want to get you in with a urologist, to take care of those stones."
This explains why I wake up several times a night to pee. And, why I had my assistant and friend, Judi, check my blood sugar a few times at work, convinced that I might be peeing all these times because of diabetes, which I also do not have.This is what happens when you try to medically diagnose yourself, having no idea of your family history. It's like you are on a hike without a compass. At times you just go around in circles, trying to find your way.
It all makes sense now. In serving as Gus's primary caregiver, I discovered he had kidney issues. He had been on kidney medication for quite a while. And, when I was cleaning out some of his things, I found a bottle of old medication for his kidneys from as far back as the early 2000s. Although I have known this information the last few months, I have had so much on my plate and been so exhausted, I simply hadn't put two and two together yet to make the connection. Had I been aware of the kidney issues in my paternal line a few years ago, I would have already asked them to check my kidneys.
This is another way that being unaware of my genetic heritage affected me. And, it's one more reason why I have issues with everything from states that still have sealed records, to the "Baby Box." The Baby Box is for pregnant women who want to relinquish their babies in anonymity. They can do so, by leaving them in the box and walking away. One of the slogans at the Baby Box website is, "Anonymity Matters." Yes, it does. It matters a lot. For those of us who have had to live through it, it has mattered a lot and not in a good way. It brings unnecessary anguish.
It is not a good thing for people to be in the dark about their family history. They needlessly suffer. And those who think it's no big deal, have undoubtedly always known their history.
So many issues of life cannot be wrapped up nice and neat with a little bow.
Life can be complicated!
Many Christians see the Baby Box and think nothing but joyful thoughts. Being an adoptee in a closed domestic adoption, I think of pain. It is the anguish I went through for 56 years until May 11, 2022 when I finally knew the truth of my origins and so much more. I also think of the pain in my right side which will hopefully soon be gone.
You can technically spare someone's life (by putting them in a baby box) and yet still leave them in a lot of pain. And the thing is, it is unnecessary pain. It doesn't have to be this way. We shouldn't ever let it be, on purpose. There's a better way. We do not have to leave people in the dark about who and where they come from. That should never, ever happen on purpose or be encouraged.
We should not inspire or encourage women to drop their babies off in a box and scurry away. Quite frankly, that is barbaric. Some will say, "Well, it's not as barbaric as an abortion." Why do we need anything barbaric? We must to encourage people to do the right thing all the way around. And the right thing is definitely not to encourage women to run and hide from what they perceive as their problems.
For those who think there are only two choices:
1) Death
2) A baby box
I have five words:
Your God is too small.
God is so much bigger than two alternatives.
We should be, too.