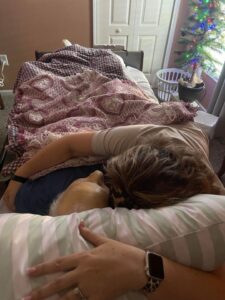 When Gus first died, I wanted to stay at home all the time. The reason was simple. I didn't have the emotional bandwidth to be sweet when others said or did annoying things, so I stayed to myself.
There are people I encounter who love me very much but aren't the best at wisely handling situations of loss or grief. They feel the need to try to explain to me why God took Gus to heaven when He did and give me a bunch of theological mumbo jumbo. It is emotionally exhausting and it's hard for me to be patient.
I am not craving theology right now.
I have more theological education than the majority of people I talk to, and no matter how much theology has been pumped into this brain of mine it's not going to make me miss Gus any less.
I go on social media and share my grief.
But I am not shaking my fist at God.
Gus and I received a miracle.
I am not angry, or bitter, or questioning God.
I never once asked God why Gus died.
I know why.
He was 92 years old.
His time on earth was done.
That's why the Lord took him home.
But there are the "explainers" who feel they must give me a reason, as if that is going to comfort me.
It does the opposite.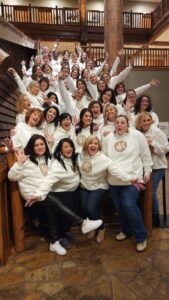 I was super blessed this past week that during an entire week in Branson at the Assemblies of God Leadership Conference, not even ONE person tried to explain Gus's death to me. I spoke with literally HUNDREDS of people. All but two or three people brought Gus up in conversation. Not ONE of them attempted to defend God unnecessarily. It was so beautiful to simply be loved on and have no one telling me how to feel.
Maybe it's because I was with extremely seasoned leaders, all of whom should know by now that the more we know about God or anything, the more we realize how much we don't know. No one can give God's reasoning on Gus's death. They aren't God.
In a room where there were plenty of theologians, no one offered up any theology this week.
It was absolutely glorious.
Take note that when people are hurting, theology is not a healing balm.
All your explanations are not helpful, but your presence is enough.
Love is enough.